National Conduit Supply Products
Connecting America
Our Core Products
Favorably priced 
•

  Always on-time 

•

  Delivered anywhere 

•

  Made in the USA
From large diameter HDPE conduit to micro duct, plus accessories like pull tape, trust National Conduit Supply to get you what you need, where and when you need it. Whether that's in all of the major cities across the country, or an off-the-map, rural backroad, rest assured we can and will get it there.
As the ONLY, truly national HDPE Supplier, we are your single solution if you manage your work at the national level.
All of our pipe is made in the USA, which provides you several obvious and not-so-obvious benefits:
Better product quality and consistency
Lower transit and shipping costs
Faster response time to project changes
Significantly lessened delivery lead time
Increased intellectual property security
Assurance that regulatory/compliance requirements are met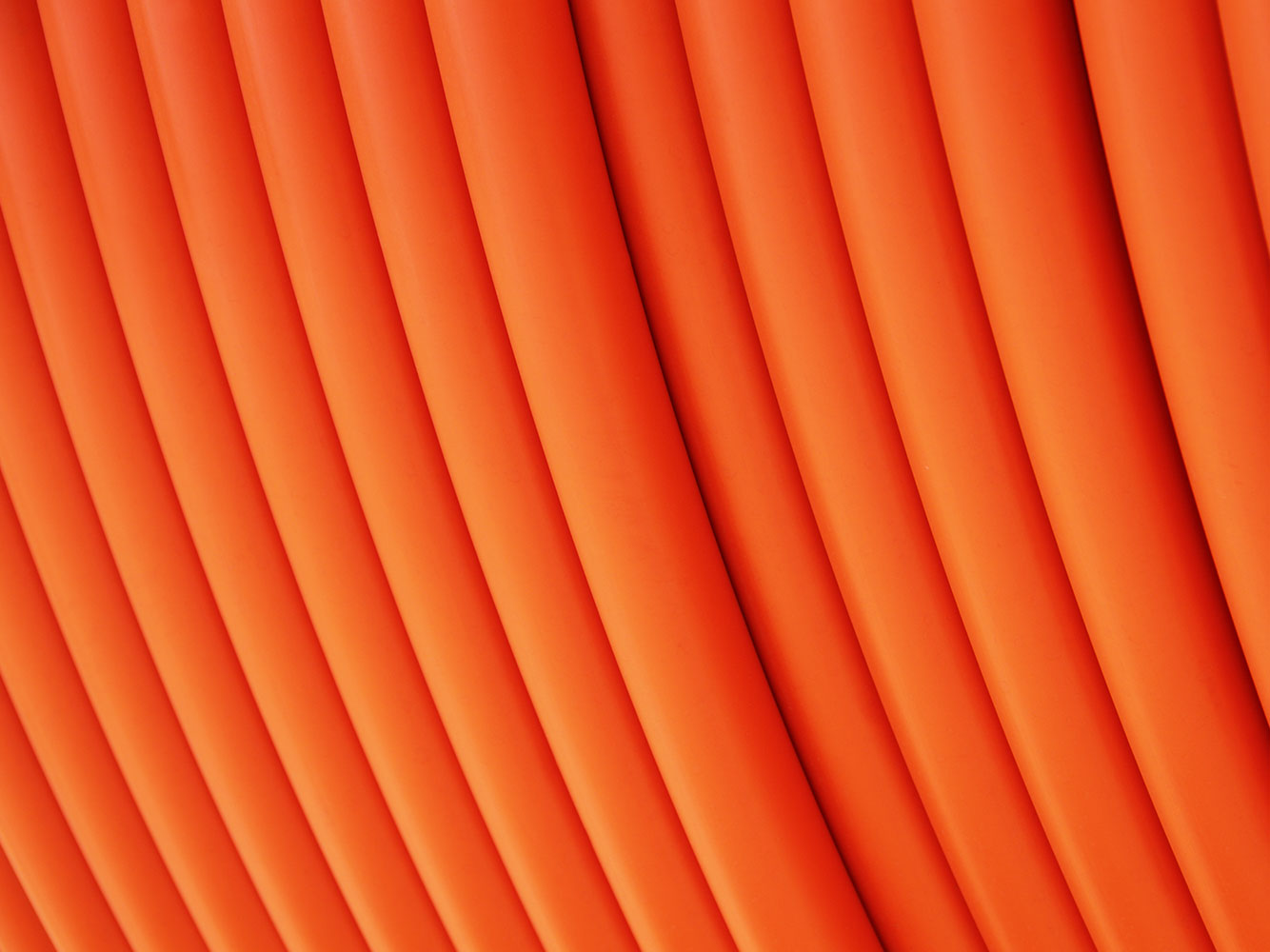 HDPE Conduit
National Conduit Supply provides standard High Density Polyethylene (HDPE) conduits for standard underground installation. National Conduit Supply HDPE is durable and strong, yet flexible, providing ultimate protection against the elements. See our HDPE product specs sheet here.
Specialty Conduit
In additional the standard HDPE conduit, National Conduit Supply also provides specialty conduit, including microduct, designed for special applications. Our specialty conduit is built to survive the elements and offers superior protection against heat and cold extremes.
Innerduct
National Conduit Supply provides standard and custom sizes of innerduct, designed for use inside of existing larger conduit or as stand-alone, corrugated conduit for tight spaces, particularly useful in telecommunications and fiber optic applications.
Microduct
National Conduit Supply's microduct line protects the vital connections moving our world's toward more powerful data transferred through smaller spaces.
PVC Pipe
National Conduit Supply provides durable PVC pipe and accessories with reliable, flexible delivery to any point in the nation. NOTE: Due to resin shortages, availability may fluctuate. Please contact us here to inquire!
NCS has the ability to store product for us and this has kept our crews supplied with conduit and working without delays.
Telecom
National Conduit Supply provides the protective telecommunications pathways for the high-tech fiber optic cabling that ensures we all remain connected. 
Infrastructure
National Conduit Supply provides HDPE conduit for state Departments of Transportation and utilities, protecting vital connections involved with trenching, boring, and plowing.
CATV (Cable TV)
National Conduit Supply is a national supplier of highly durable, flexible HDPE conduit, which meets the protective needs of running undergound Cable TV (CATV) coaxial cables.
Questions & Quotes
If you're looking for a quote or want to learn more about National Conduit Supply, please contact us directly! We'll get back to you right away.
Get a Quote
Contact Us