Government
5g Conduit for Government
We Make Life Easier
HDPE Conduit 
•

  5G + Last Mile 

•

  Delivered Nationally
Logistics experts and conduit suppliers for fiber optics, electrical, power, CATV, telecom, and 5G industries, National Conduit Supply is the only supplier with delivery to all 50 states, including last mile demands, serving the private, public, and government sectors. NCS consolidates procurement and supply chains, and provides centralized ordering and billing, consistent pricing, and single-contact communication. Another benefit of working with National Conduit Supply is that all of our pipe is manufactured right here in the USA. That means no international shipping costs, no quality or  regulatory concerns, lower lead times, faster response times, and the pride of supporting hardworking American companies and their people.
We accept micro-purchases, simplified acquisition purchases (SAP), and blanket purchase agreements (BPAs).
CAGE: 8SD05  |  DUNS: 117591270
237130 – Power and Communication Line and Related Structures Construction
238210 – Electrical Contractors and Other Wiring Installation Contractors
326122 – Plastics Pipe and Pipe Fitting Manufacturing
332996 – Fabricated Pipe and Pipe Fitting Manufacturing
423610 – Electrical Apparatus & Equip., Wiring Supplies & Rel Equip. Wholesalers
424690 – Other Chemical and Allied Products Merchant Wholesalers
541614 – Process, Physical Distribution, and Logistics Consulting Services
5340 – Hardware, Commercial
5630 – Pipe and Conduit, Nonmetallic
5680 – Miscellaneous Construction Materials
5935 – Connectors, Electrical
5975 – Electrical Hardware and Supplies
5999 – Miscellaneous Electrical and Electronic Components
R707 – Support – Management: Contract/Procurement/Acquisition Support
5G for Government
Your certified supplier and expert logistics partner
National Conduit Supply, Inc. is your logistics expert and HDPE conduit supplier for government 5G deployment, excelling at projects of any size, from regional installs to interstate and national scale.
NCS is the ONLY 5G HDPE conduit supplier that can boast truly national delivery to all 50 states, from the major metropolises to the rural last miles. National Conduit Supply consolidates the procurement process and supply chain into a single, seamless machine.
We thrive in overcoming the challenges posed by large- and national-scale 5G installations. From day one, the NCS team becomes your project manager, overseeing the entire process from the moment of order through to the delivery, all along ensuring there are no errors, mistakes, or surprises. Trust in NCS to help you overcome any potential delays or lost revenue.
With an investment in 5G infrastructure totalling in the billions of dollars, it's crucial that only the top tier, quality, certified products are put into place to propel our rapidly expanding tech world forward. All National Conduit Supply manufacturers are ASTM 2160 Certified and UL approved, and we only source the best of the best to house vital fiber connections.
5G is here. As your 5G Logistics Partner, National Conduit Supply will act as the conduit to advance our national fiber network, laying the groundwork for high-speed 5G connections from the core of our growing smart cities and out to the rural last miles. Our promise to you: We will make your life easier.
Plus, since National Conduit Supply is 100% female-owned, partnering with us ensures you meet your diversity spend! Choose NCS for 5G.
Core Competencies
Our Products Include: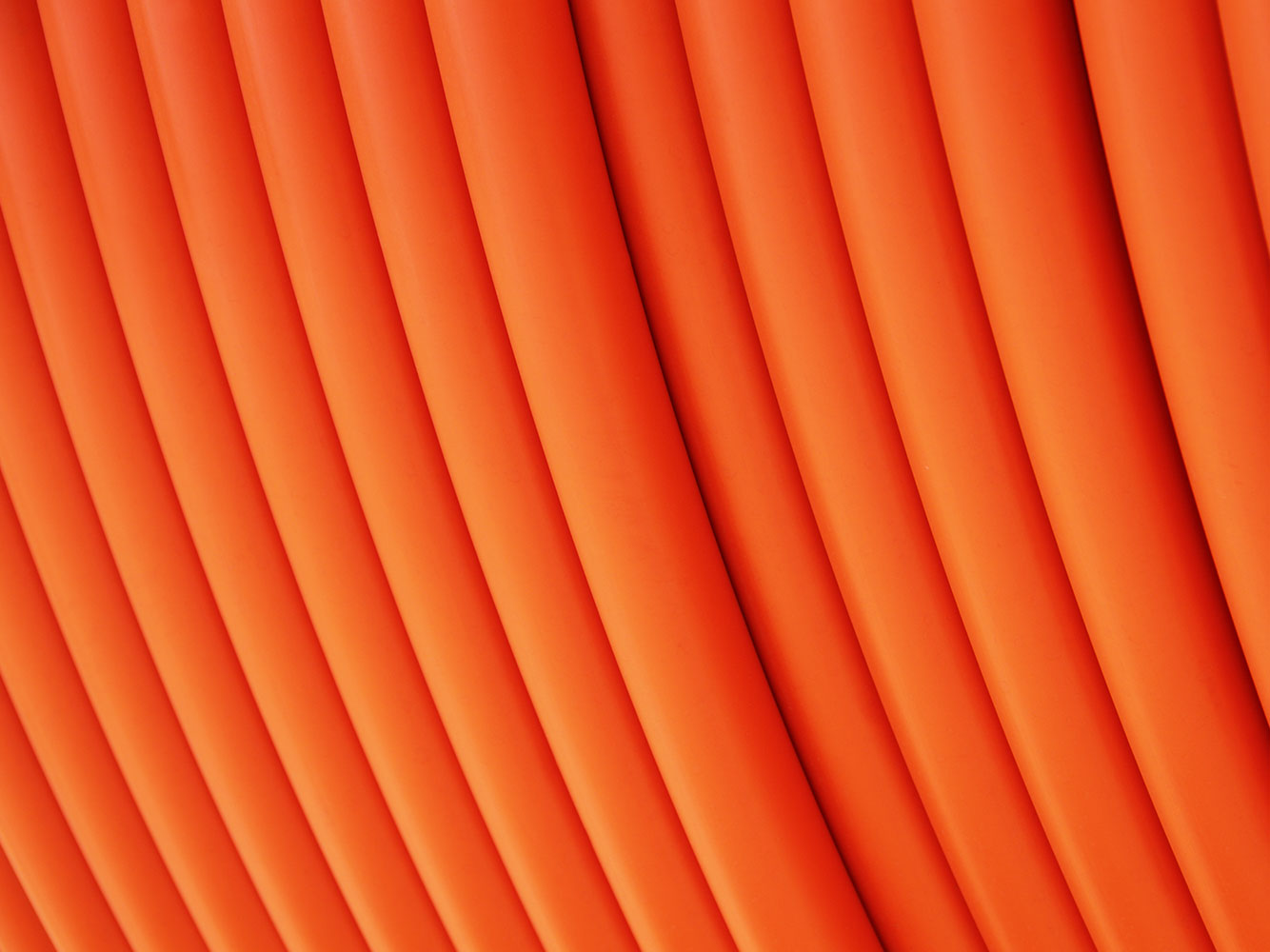 HDPE Conduit
National Conduit Supply provides standard High Density Polyethylene (HDPE) conduits for standard underground installation. National Conduit Supply HDPE is durable and strong, yet flexible, providing ultimate protection against the elements.
Specialty Conduit
In additional the standard HDPE conduit, National Conduit Supply also provides specialty conduit, including microduct, designed for special applications. Our specialty conduit is built to survive the elements and offers superior protection against heat and cold extremes.
Innerduct
National Conduit Supply provides standard (4-inch) and custom sizes of innerduct, designed for use inside of existing larger conduit or as stand-alone, corrugated conduit for tight spaces, particularly useful in telecommunications and fiber optic applications.
Microduct
National Conduit Supply's microduct line protects the vital connections moving our world's toward more powerful data transferred through smaller spaces.
PVC Pipe
National Conduit Supply provides durable PVC pipe and accessories with reliable, flexible delivery to any point in the nation. NOTE: Due to resin shortages, availability may fluctuate. Please contact us here to inquire!
Great Communication! The thing our team is most impressed with is the timely replies for questions, quoting and delivery updates. No surprises with these guys.
Why NCS?
Our Key Differentiators
We are logistics champs. We understand how challenging it is to get top quality, consistent supply and fair pricing, particularly when dealing with installations and projects on a semi-national or national scale, and keep the entire process well-organized and fine-tuned. With National Conduit Supply, you receive the exact products you need, where and when you need them, and always on-time. Our team oversees the process from the time of order to the delivery, ensuring there are no mistakes, no surprises, and no questions left unanswered. That means no delays and no lost revenue due to supply issues.
NCS is 100% female-owned and operated.
Telecom
National Conduit Supply provides the protective telecommunications pathways for the high-tech fiber optic cabling that ensures we all remain connected. 
Infrastructure
National Conduit Supply provides HDPE conduit for state Departments of Transportation and utilities, protecting vital connections involved with trenching, boring, and plowing.
CATV (Cable TV)
National Conduit Supply is a national supplier of highly durable, flexible HDPE conduit, which meets the protective needs of running undergound Cable TV (CATV) coaxial cables.
Government Business Contact
Headquarters: 1800 2nd St Suite 745, Sarasota, FL 34236